In 2015 I finally finished the first draft of my novel, Nephilim.  I didn't touch it again for a year.
In late 2016 I made a start building my writerly platform, finally showing myself on social media.  I still hadn't touched my novel.
So in many ways, 2017 for me was the very beginning. It was when I finally decided to get serious about my dreams of one day getting published. It was when I said 'do the research, edit that novel and start on the road to achieving your dreams.'
2017 was an okay year. I started work on two new novels thanks to (Camp) NaNoWriMo. I made some great writerly friends on social media. I finished my second draft of Nephilim and have sent it off for it's very first Beta rounds.
There is so much I want to do, but I always find ways to avoid doing them, like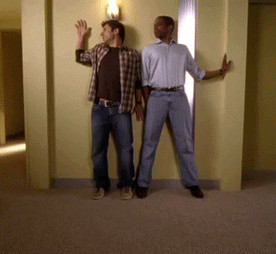 So 2018 is where I'm going to step it up and really work for it. Gone are the days where I mindlessly sit on netflix or youtube and waste the day. If I want to achive my dreams, I need to work hard every day.
So introducing, my writing goals for this year.
Do four rounds of Beta. One round every quarter.
Finish writing at least one more novel- TBD
Do more to build relationships on social media. Make real friends.
Attend a writing conference.
Participate in some writing classes.
Build my blog and brand.
Start a writers group in my home town.
Start a youtube channel.
Start querying.
Yeah, I want to do a lot, don't I? But 2018 is the year of beginnings for me, so what better year to start?
Today is the start of a brand new year. And I'm going to make the most of it.
What are your writing goals for 2018?