So, I have officially sent my novel off to my fabulous group of beta readers for the very first time.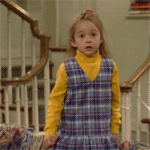 It's a mix of emotions right now. A little anxious, a little excited, lots of scared and a sprinkle of anticipation. However daunting it is to have actual people read my novel, I know its a very necessary step into making it the best bok it can be.
So the next scary step can take place.
(Boy, writing a book is like a horror movie.)
Now it's time to wait patiently (not so patiently,) for my beta's to finish and send me the comments, so I can cry for three days straight, before my next round of revisions start.
Meanwhile I'll work on another one of my novels, and believe me I have plenty.
Good thoughts and happy writing!